<![if !vml]> <![endif]>
<![if !vml]>

<![endif]>
Click here to view the daily Updates from Washington, D.C.
<![if !vml]><![endif]>
WORDS BY Apostle, Dr. Charles

Dright

, Jesus Christ the

Rock

Church
Christians should not vote according to party affiliations,
but they should vote according to biblical affiliations. 
If a candidate does not compare to the biblical standards of the bible
then you should not vote for them, regardless if they happen
to wear the same label of your party affiliation. 
If a candidate promotes same sex marriages, abortion, and any other sin,
if you call yourself a Christian then you
shouldn't vote for that particular candidate.
Too long people have voted based on race and party affiliations,
but I'm here to tell you by the Spirit of the Living God,
vote for the "candidate" that believes what the Word of God
tells us, no matter what election it is.
If you want to know who your congressperson is click here
to visit the U.S. House of Representative website. 
If you want to know who your senator is click here
to visit the U.S. Senate website. 
If you want to know more about the history of the U.S. Capitol click here
If you want to know more about the White House click here.
We as Christians need to get involved.
<![if !supportLists]>· <![endif]>How Our Laws Are Made Click Here
Continue to pray for the safety and salvation of the men and women
in our Military Services.
<![if !supportLists]>Ø <![endif]>PRAY for wisdom and boldness for Christians in the Military to share
their faith with others.
<![if !supportLists]>Ø <![endif]>PRAY for Christian spirit-filled Chaplains who would minister.
PRAY that their ministry would be received and that they
would be used mightly.
> PRAY for the peace and safety of loved ones at home
<![if !vml]>

<![endif]>
Federal Marriage Amendment
When President Bush defended marriage as the union of one
man and one woman in the State of the Union address,
conservatives applauded.  But when he failed to announce
he would fight for a constitutional amendment
guaranteeing marriage would remain unchanged, there was
widespread disappointment.  It is now clear that the carefully
crafted words the President spoke managed to satisfy no one. 
Radical homosexual rights groups are furious that the President verbally defended traditional marriage at all.  And pro-family advocates are increasingly upset that the amendment
will go nowhere if President Bush continues to stand on the
sidelines. (GaryL.Bauer  Pres. Am Values)
Presidential Election
Comments from Some Candidates (aol.com)
Kerry: "I'm the only candidate running for president who hasn't
Played games, fudged around on the issue of abortion. If you
believe that choice is a constitutional right, and I do, and
if you believe that Roe v. Wade is the embodiment of that right
...I will not appoint a justice to the Supreme court
of the US who will undo that right."
"Edwards has had a 100 percent record supporting a woman's
right to choose."
(Spokesman for Edwards)
*Pray for God's mercy and grace for our nation.     
*Pray for a God-fearing President to be elected.
Roe v Wade
The Roe v. Wade motion is still in the U.S. Court of appeals
For the 5th circuit in Louisiana. Allan parker says that the
motion is unopposed and now the court will proceed to assign
three judges to a panel and they will make a ruling on the
case...
*Make it a matter of urgent prayer that the selection of
judges may serve the purposes of God.
<![if !vml]>

<![endif]>

P&G Company Sponsors Hometown Homosexuals' Activist Agenda
By Chad Groening
February 13, 2004
(AgapePress) - A pro-family organization is upset that a major U.S. corporation is financially supporting radical homosexual activists who are trying to repeal a Cincinnati city ordinance forbidding special rights for homosexuals.
The homosexual activists have found a major corporate sponsor to bankroll their lobbying efforts to get Article 12 of the Cincinnati city charter repealed this November. Article 12 forbids the city from granting special protections or ceding special rights and privileges to homosexuals.
Phil Burris, a leading member of the citizens' group Equal Rights Not Special Rights, says Procter and Gamble has already donated $10,000 to the homosexuals' cause. And Burris says his group is going to make sure that citizens nationwide are made aware that P&G is pushing for special rights for people simply because they call themselves homosexuals.
But Burris says the corporate giant's pro-homosexual leanings go beyond the effort in Cincinnati. "Many people have left Procter and Gamble because of the hateful, bigoted attitude that [the company] has toward people of faith. And if you do not endorse and accept homosexuality, they will drum you out of the company," Burris says.
But despite the corporation's bankrolling of the homosexual effort, the greater part of the local citizenry favor keeping Article 12 in place. The Equal Rights Not Special Rights spokesman says his group is stunned that the huge Cincinnati-based corporation would go against the majority of city residents who oppose the idea of giving special rights to homosexuals.
"That is absolutely shocking to us," Burris says, "that a major corporation like this would wade into something where the majority of people are opposed to this. So it looks like it's going to be framed as Procter and Gamble versus the people of Cincinnati."
Procter & Gamble began in 1837 as a small, family-owned soap and candle company that has grown to an international corporate juggernaut. The company describes its tradition as one rooted in "personal integrity, respect for the individual and doing what's right for the long-term."
? 2004 AgapePress all rights reserved.
ARCHIVES NEWS
Religion News
Graham stands by statement calling Islam 'wicked, violent'
by Todd Starnes
November 20, 2001
CHARLOTTE, N.C. (BP)--Evangelist Franklin Graham is not backing away from his statements aired on a national news program that Islam is "wicked, violent and not of the same god."
Graham initially made the remarks in an interview at the October dedication of a chapel in Wilkesboro, N.C.; the remarks were broadcast by NBC News Nov. 16.
"I don't believe this is a wonderful, peaceful religion," Graham said. "When you read the Koran and you read the verses from the Koran, it instructs the killing of the infidel, for those that are non-Muslim."
Asked by NBC News to clarify his statement, Graham stood his ground.
"It wasn't Methodists flying into those buildings, it wasn't Lutherans," Graham told NBC. "It was an attack on this country by people of the Islamic faith."
NBC News released the Graham interview on the first day of Ramadan, the holiest season of the Muslim year and it has drawn fire from Muslims as well as the White House.
A spokesperson for the White House noted that President Bush "views Islam as a religion that preaches peace," and that the terrorists do not represent what Islam teaches.
Regardless, in a Nov. 18 statement, Graham said he stood by his earlier comments.
"As a Christian minister, my calling and focus is to proclaim the God of the Christian faith to all who will listen and hear, and to love all people regardless of their faith," Graham said. "It is not my calling to analyze Islam or any other religions though I recognize that all religions have differences. In the past, I have expressed my concerns about the teachings of Islam regarding the treatment of women and the killing of non-Muslims or infidels. I do not intend to comment further."
Graham's response came one day after his ministry's Operation Christmas Child began processing 1 million shoeboxes of toys, school supplies and personal hygiene items for needy children overseas, including thousands destined for many Muslim nations.
"As the leader of an international Christian relief organization, my calling is to provide food, clothing, housing, supplies and medical care to hurting people everywhere regardless of faith," Graham said. "Samaritan's Purse has provided more relief and aid to Muslim people than to any other people in the world -- support amounting to tens of millions of dollars in places like Bosnia, Kosovo, Lebanon, Sudan and Afghanistan. As America continues its healing process, I am encouraged by a national surge of faith. I pray that out of tragedy and pain, millions of people will find a renewal of faith."
E-mail address: jesustherock@bellsouth.net
<![if !vml]>

<![endif]>
<![if !vml]>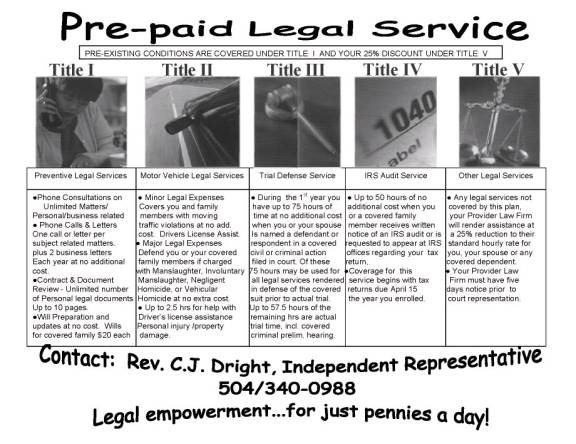 <![endif]>